For small and medium-sized fashion eCommerce businesses, eCommerce tags can be the difference between subpar and outstanding product discovery and recommendations. We know that SMBs have different and unique needs compared to larger eCommerce businesses when it comes to effective tagging.
With fewer SKUs and more limited resources, small fashion businesses need tagging solutions that are cost-effective and easy to manage without large teams. Many SMBs may rely on basic manual tagging that is time-consuming, inconsistent, and prone to error.
This is where automated AI-powered tagging solutions like YesPlz can level the playing field. With YesPlz, SMB fashion eCommerce brands can implement deep, automated tagging to enhance product discovery and recommendations.
Here are the most frequently asked questions that we've seen for SMBs looking for eCommerce tagging:
1. What attributes are available for eCommerce tagging?
We tag about 20-60 different attributes per category, with the following details:
Key silhouette based on our extensive user interviews.
Color and pattern types such as animal, floral, graphic, or even logo!
Details such as lace, frill, corset-like, ornament, etc.
Occasions and vibe for about 25 types such as work, party, vacation, formal, etc.
Curious to see the full set of attributes and products tagged? We cover them in our fashion tagging eBook:
The Fashion Tagging Ebook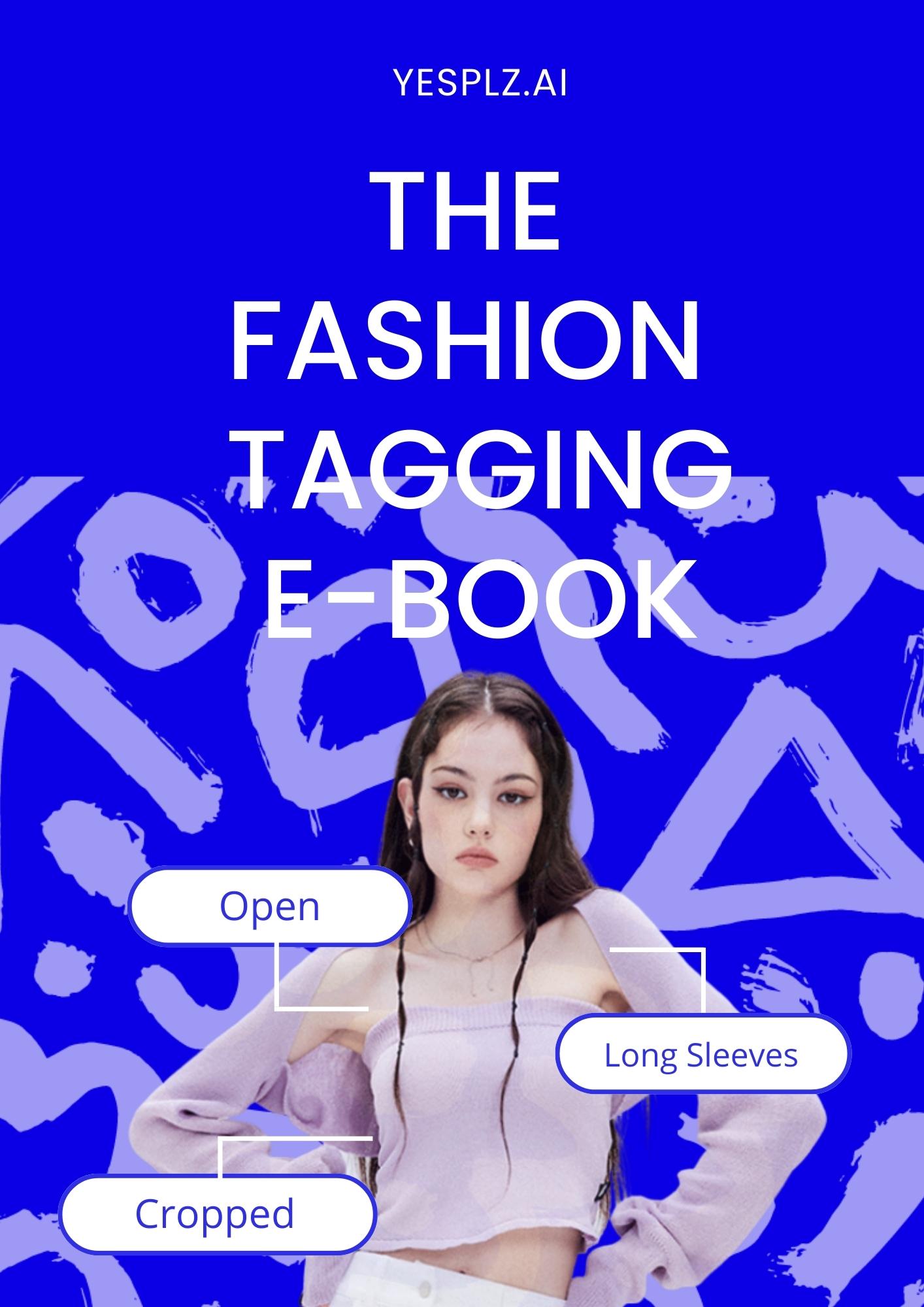 How fashion tagging can help your eCommerce
Details about the fashion tagging process
A thorough list of product attributes YesPlz can tag
More resources about fashion tagging and fashion AI
GET THE GUIDE
2. What categories do you cover?
Men's and women's
Tops, bottoms, jeans, pants, knitwear, jackets, dresses, skirts--the list goes on (see the full list below)
Shoes such as boots, heels, and sneakers
Bags and earrings
Check out the full list of categories here:
3. What is your eCommerce tagging process?
Our fashion tagging process combines cutting-edge AI with real fashion expertise for top accuracy and speed. Before we started tagging, we interviewed hundreds of shoppers to find out which product attributes matter most to them. Then, we trained computer vision technology on over 1 million data points. After that, real fashion experts correct any errors made by the AI. This hybrid approach results in precise tagging with minimal manual review needed.
4. How much does eCommerce tagging cost?
Our fashion tagging plans are based on the number of SKUs, and range from $100 per month for SKU sizes up to 1000 (and for only tagging). Other plans include both deep product tagging and AI discovery tools like the Virtual Mannequin Filter and smart product recommendations. We also offer custom plans–so please contact us for more information.
5. How do you count SKU?
We only count live SKUs, meaning, we don't count products that aren't in inventory or coming up in inventory. We don't count different sizes or colors either. We offer fair and favorable pricing to fashion brands.
6. Do you support Shopify stores?
Yes, we have a private Shopify app that makes the entire process very simple for you. All you have to do is install our private app, and we'll take care of product ingestion. All you have to do after installing is check the tagging data in your metafields. It's that simple.
7. Can you recognize our [brand's] specific types of fashion images?
Our AI excels at understanding all types of apparel and accessories. We can tag your images accurately, even for nuances like different styles of denim, occasion, and details like sequins. The easiest way to find out how YesPlz eCommerce tagging works for your brand is to schedule a demo.
Learn more about YesPlz eCommerce tagging:
The Fashion Tagging Ebook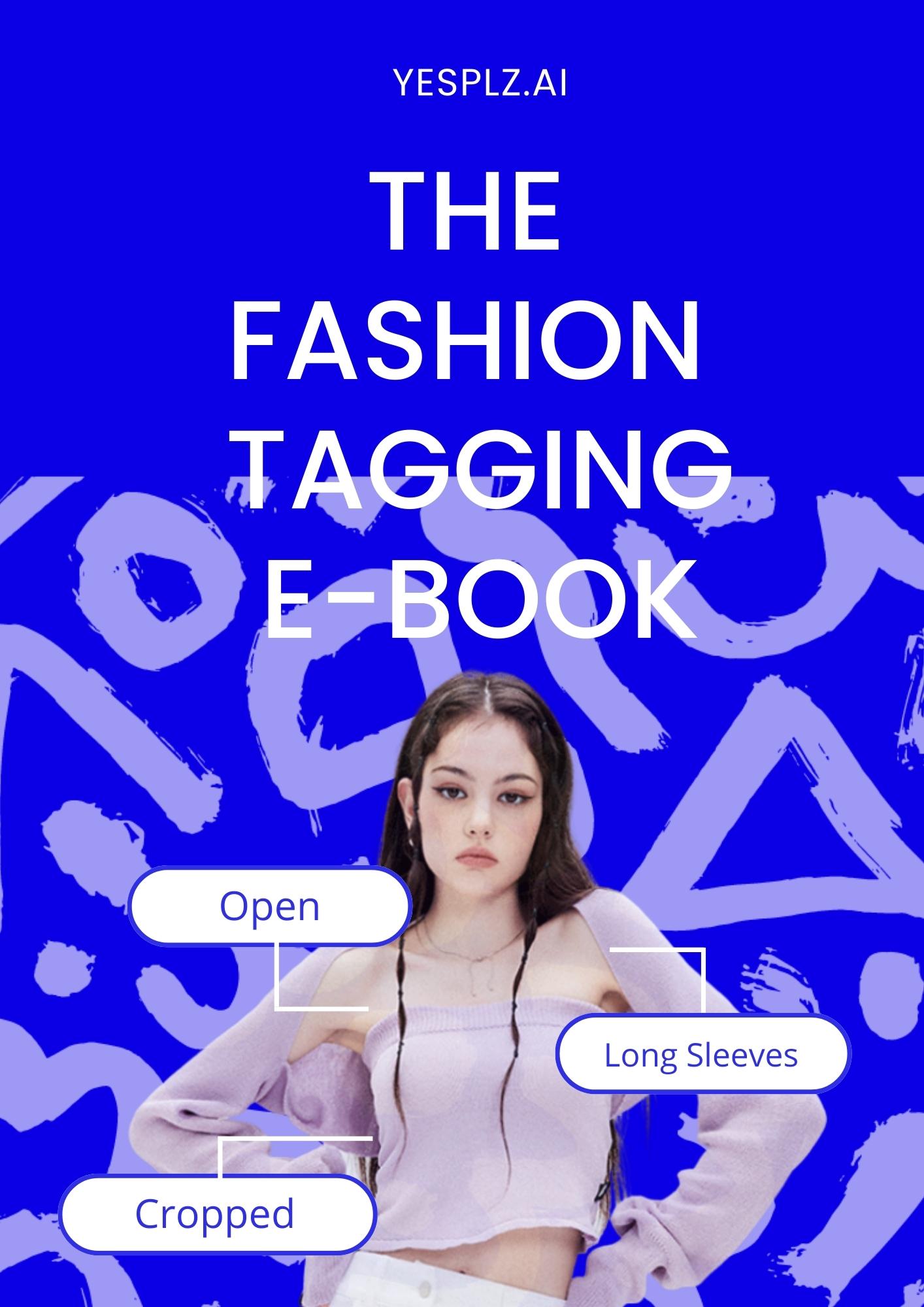 How fashion tagging can help your eCommerce
Details about the fashion tagging process
A thorough list of product attributes YesPlz can tag
More resources about fashion tagging and fashion AI
GET THE GUIDE
8. How accurate is AI eCommerce tagging compared to human taggers?
While it varies depending on image type and attribute type, in our last evaluation, YesPlz's eCommerce tagging accuracy was higher than 99% when determining whether a product has long sleeves or short sleeves. For more complex attributes, like determining whether a product has sleeves that go over the wrist or long sleeves, accuracy can drop.
Overall, YesPlz eCommerce tagging outperforms human taggers in accuracy and consistency. It can tag 10 to 20 products in milliseconds and does so without subjectivity, which is often a problem for human taggers (what constitutes a "night out" depends on the person asked). We've eliminated the problem of subjectivity by training our AI on the exact design attributes that constitute a specific theme or vibe. Those definitions were formed from hundreds of user interviews.
9. What types of eCommerce tags does your AI generate?
Our AI is trained to tag all the attributes that matter most to shoppers and impact search and discovery, including colors, patterns, silhouette, neckline, sleeve length, material, occasion, vibe–and more.
10. How long will it take to tag my products?
Whether it's 1000 or 100,000, the eCommerce tagging process takes 1-2 weeks in total. This includes data ingestion, product tagging, and review. We're nimble and responsive throughout the process.
Schedule a free 20-minute consultation to learn more about how your business can benefit from YesPlz eCommerce tagging!