(Quick video summary from our webinar 'Why fashion eCommerce needs visual search?")
---
Bite-Sized Tips #3: How can companies without engineering resources compete when implementing fashion AI?
Comparison is the thief of joy. And, as a mid-sized company that lacks in-house engineering resources, comparing yourself to a larger legacy company may be daunting–but, believe it or not, you're actually at an advantage compared to some of the larger retailers in the space.
As a smaller company, you have a blank slate to work with when it comes to implementing fashion AI. Instead of getting slowed down by layers of complicated, old existing technology systems, your website is likely to be more compatible to be integrated with visual search for clothes.
Everyone is talking about visual discovery, but as a small/mid-sized eCommerce brand, you can implement newer technologies faster and more efficiently than legacy brands. By playing to your advantage (agility and less complex internal team structures), you can position yourself as a leader in fashion visual search.
The Keys to Success for Fashion Visual Search
We've outlined the 🔑 to success to implementing fashion visual search, specifically for small/mid-sized companies:
1. Use third party apps on Magento or Shopify.
There are fashion visual search and recommendation tools easily available for you to use on Shopify and Magento. If you're short on budget, and want to still remain at the forefront of the visual search landscape, we recommend you check out these apps for ideas of how to improve the customer experience, increase revenue, and show relevant product recommendations.
2. Outsource what you don't know to experts, like YesPlz AI
Instead of spending valuable time and energy on trying to develop a comprehensive fashion AI solution in-house, why not outsource the task to experts like YesPlz AI, and focus on what you do best. We've trained our AI technology to understand the intricacies of fashion, and can create bespoke solutions for every eCommerce search and recommendation need. You don't know until you ask–and there are expert AI companies that are willing to customize AI search for your brand, from functionality to design.
Schedule a free 20-minute consultation
3. Understand your customers and where fashion visual search can add value for them
One of the biggest mistakes smaller companies make when implementing visual search for clothes is not understanding their own customer journeys–what product attributes do your customers want to see? What kind of product filters do they prefer? Are there design aesthetics that fit your customer profile? Do your customers tend to buy similar products along with a purchase? All of these pieces of information can help make informed choices when implementing fashion visual search.
4. Don't be intimidated by bigger brand names when you have domain expertise
It can be intimidating to hear rumors that bigger companies with in-house engineering resources like Amazon, for example, want to make the jump into fashion. But, you have real advantages: firstly, you have the domain expertise and intricate understanding of your area of fashion eCommerce–and secondly, as a smaller company, you can be more agile in implementing new technology without internal bureaucracy. While in the past, third party data was more easily available, now that data is becoming less available–leaving you with customer data and bigger companies without.
5. Make use of available resources, whether that's a low-cost tool or open source models.
The internet is full of vast tools to help smaller companies implement fashion visual search. Take advantage of product filter templates and free trials to find the best fit for your business. If you adopt a learning mindset, you can continue to test and deploy new tools while figuring out what works best for your customers.
12 Filter Template Ideas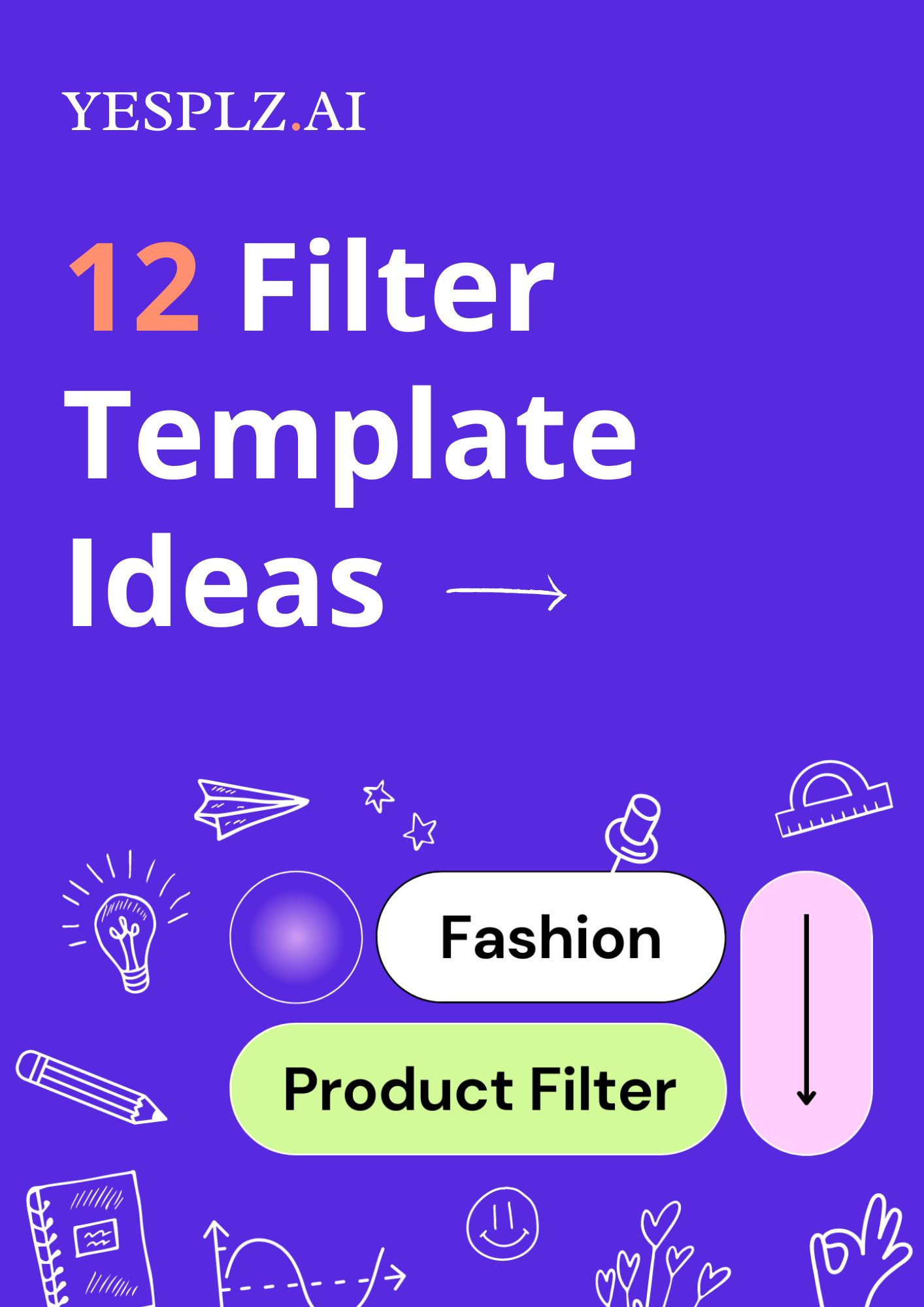 Search filter templates that include: visual search, horizontal/side, mobile, and different design aesthetics
Research on user search behavior
Valuable information about which search filter templates fit your fashion eCommerce's needs
Tips to seamlessly implement thematic search filters
GET THE GUIDE
The Power of Fashion AI
Early movers who take advantage of the willingness of third parties to build customized solutions will be in a much better position for the future. And, as a small/mid-sized fashion eCommece, you're in the perfect position to implement fashion AI faster and more seamlessly than your competitors.
By focusing on your domain expertise and understanding your customers, you can create a strategy to implement fashion AI that will set you up for long-term success--and fashion AI experts like YesPlz AI are ready to help.
Contact us to learn more about visual search
This is the third part of YesPlz's Bite-Sized Visual Search Tips, a series where we break down the most pressing questions in visual search.