Feature extraction for eCommerce is the foundation for building personalization like search, recommendations, and filters. But, depending on how features are extracted, the quality of structured data can vary.
What is feature extraction for eCommerce?
Feature extraction in eCommerce is the process of identifying and extracting important attributes from products to create structured data, which can then be used to create other personalization tools like improved text search and up-to-date fashion taxonomy in product filters.
Data extracted can include textual information from product titles, descriptions, as well as attributes from product images, depending on the technology used.
At YesPlz, we use both NLP and computer vision to extract features from products, resulting in rich data that can be used to build powerful personalization tools.
We'll walk you through the YesPlz process and show you how we can help you get started with feature extraction.
How YesPlz Extracts Features from Products
Pre-Defining Criteria:
Before being able to extract features, we need to know what we are trying to extract. Before building our tool, we sat down with shoppers to define what key fashion attributes they value the most.
Our interview results showed that shoppers valued: fit, silhouette, mood, and occasion. By using these key defining criteria, we were able to build a tool that can accurately extract key fashion attributes that shoppers want to see.
AI Training, Then Human Intervention:
With computer vision and NLP, we were able to build a tool to extract features in any kind of image quality, with or without a model, and from user-generated content.
Our deep tagging can extract product attributes from 10-20 products in milliseconds, from both image and text (product) information.
The final step in the YesPlz feature extraction process is human intervention. Fashion data annotators from Parsons School of Design and Fashion Institute of Technology double-check the tagged data for any mistakes, and update to make sure the latest fashion terminology is used.
Lastly, data enrichment is shared with the retailer using an API so retailers can make more informed business decisions.
What kind of features does YesPlz AI tag?
YesPlz categories tagged include a wide range, such as jeans, shoes, tops, and coats. Here's the full list for women's categories:
Curious to see the men's tagging categories?
The Fashion Tagging Ebook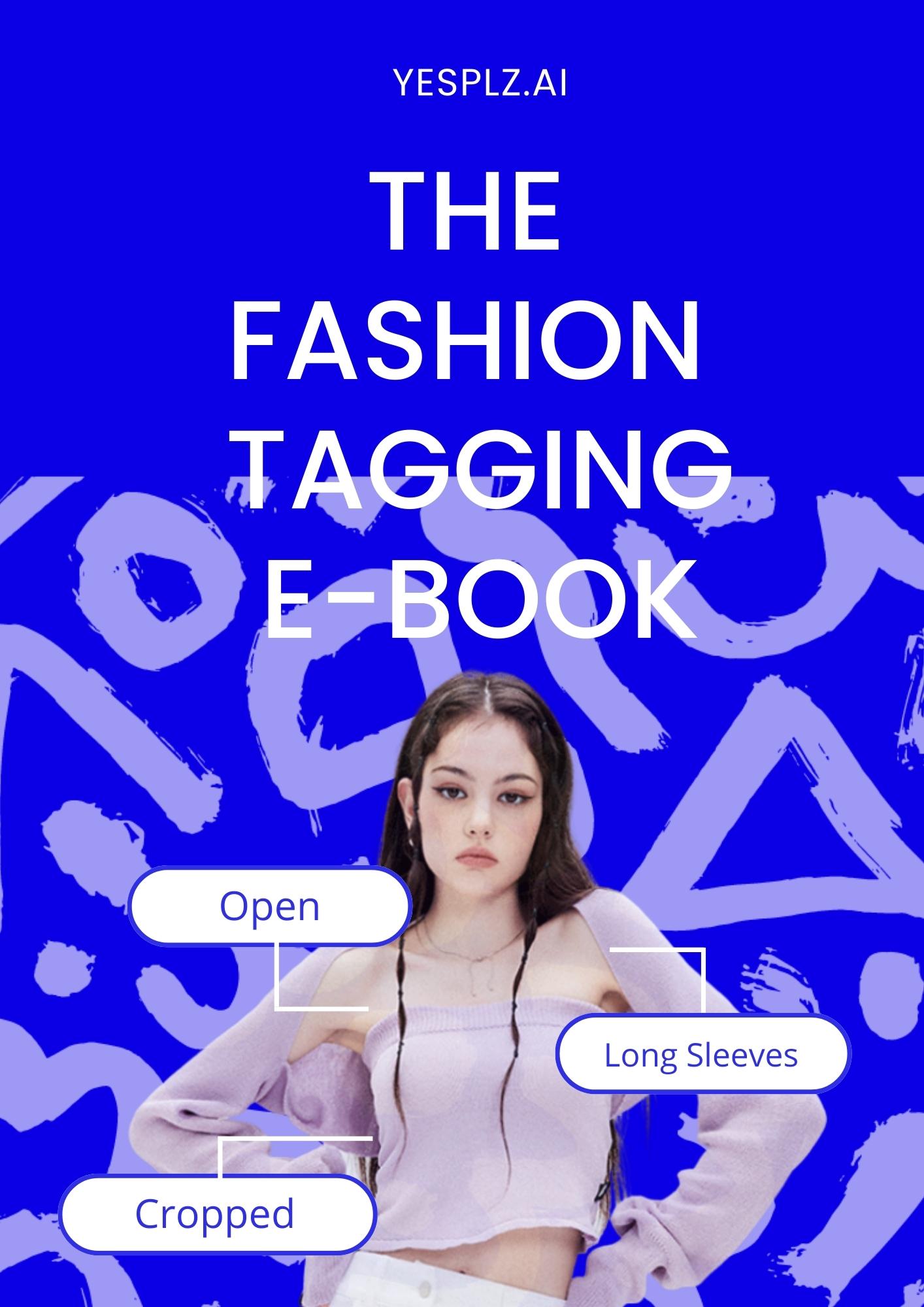 How fashion tagging can help your eCommerce
Details about the fashion tagging process
A thorough list of product attributes YesPlz can tag
More resources about fashion tagging and fashion AI
GET THE GUIDE
1. Silhouette
YesPlz fashion tagging can extract multiple silhouettes from a single image, and classify them with confidence. This includes (and depends on the category): neckline, sleeves, fit, and length.
In the example below, you'll see silhouette tags for women's tops:
In other categories, such as jeans, silhouette options include jean type (such as skinny, flared, wide, etc.)

Because we know based from shopper interviews that users value fit and often want to hide or flaunt a specific body part, these silhouette options reflect those needs.
2. Color/Pattern
YesPlz tags for color and pattern, and can easily extract complex patterns such as stripes, abstract, and floral.
3. Thematic/Occasion
Extracting occasion features is one of the most important, but difficult tasks in fashion tagging.
Occasion tagging is often subjective–what defines a "statement blouse" to one shopper may vary based on each shopper's own definitions.
But, we can use a mix of AI and crowd training to solve complex occasion tagging.
YesPlz interviewed shoppers to learn exactly what they were looking for when they were searching for a 'statement blouse'--bold colors, large geometric patterns, oversized sleeves, etc. Our sample size of interviews was large enough to eliminate the biased definition of one or two individuals.
We then mapped those product attributes to define an occasion, resulting in automated, AI-powered tagging for occasion.
YesPlz thematic/occasion tagging includes casual, work, comfy, nightout, beach, vacation, minimal–the list goes on.
Find the full list of thematic tags in the Fashion Tagging EbooK
The Fashion Tagging Ebook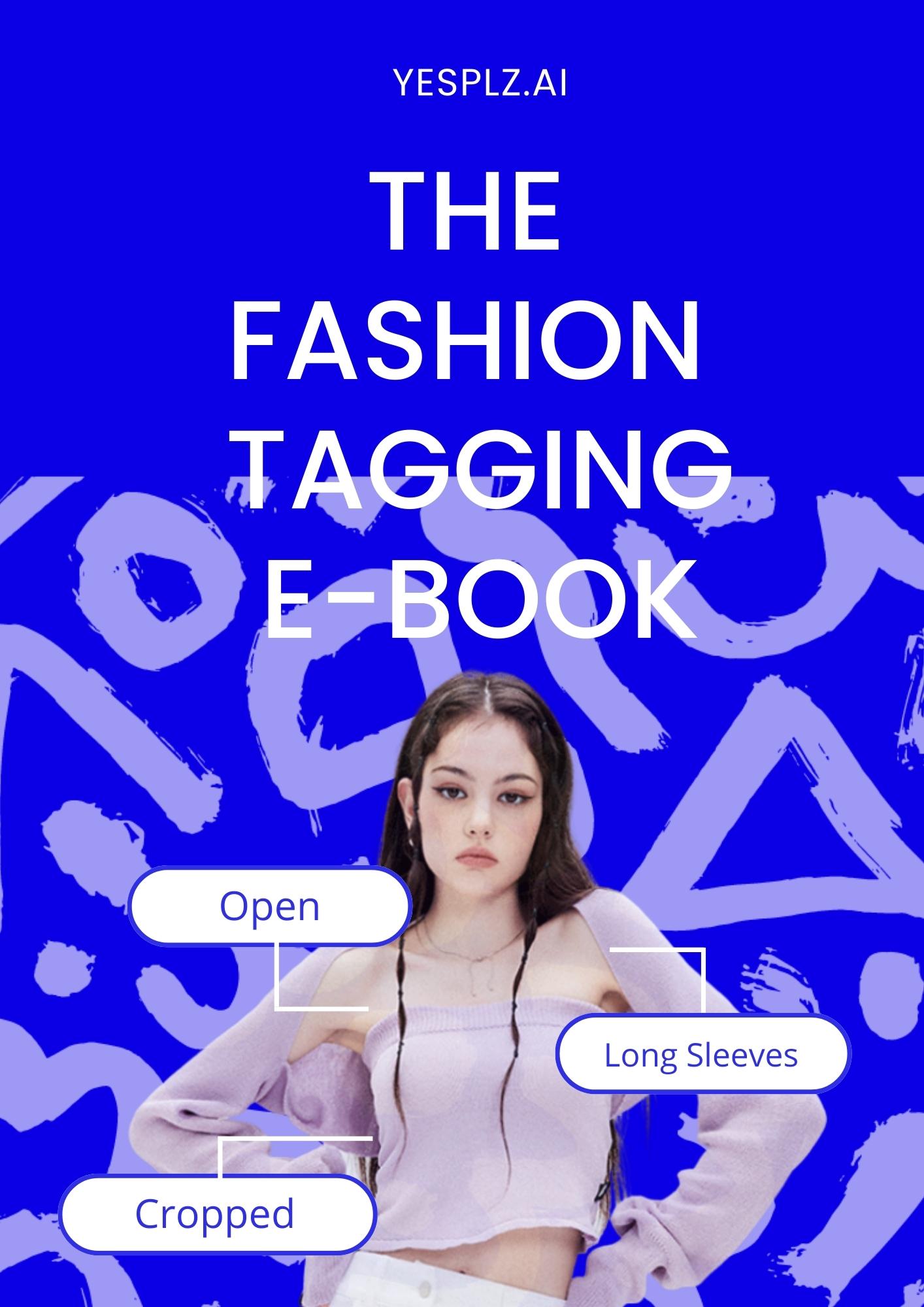 How fashion tagging can help your eCommerce
Details about the fashion tagging process
A thorough list of product attributes YesPlz can tag
More resources about fashion tagging and fashion AI
GET THE GUIDE
What is the pricing structure for using YesPlz fashion tagging?
We offer flexible pricing as a monthly subscription, depending on your product SKU and traffic size.
At YesPlz, we also understand that every client has a different need, depending on business stage and size. That's why we offer an on-demand pricing model, that allows you to pay-as-you-tag.
Check out the full details of our pricing here.
How We Integrate the Product Data
Product data integration is seamless, with options to choose from. YesPlz can pull the product feed from you (we have an API that can pull data), or you can choose to push product data to our API server.
Product feeds can be provided in JSON or CSV.
Interested in learning more about feature extraction with YesPlz AI?
Schedule a free 20-min demo to learn more.