The 2021 holiday season is already here, and (yet again) it'll be a holiday season like no other. With the re-opening of stores, it may be tempting to set aside your eCommerce strategy until next season. But now, more than ever, eCommerce strategy for the 2021 holidays is vital.
Shoppers that became more digitally sophisticated during the pandemic are planning to continue buying online. The re-opening of physical stores will exist as one of many touchpoints in the shopper journey.
The majority of sales during the holiday 2021 season will take place online, and it's never too early to start preparing your eCommerce store for success.
GET READY FOR THE 2021 HOLIDAY SEASON WITH OUR MUST-READ EBOOK.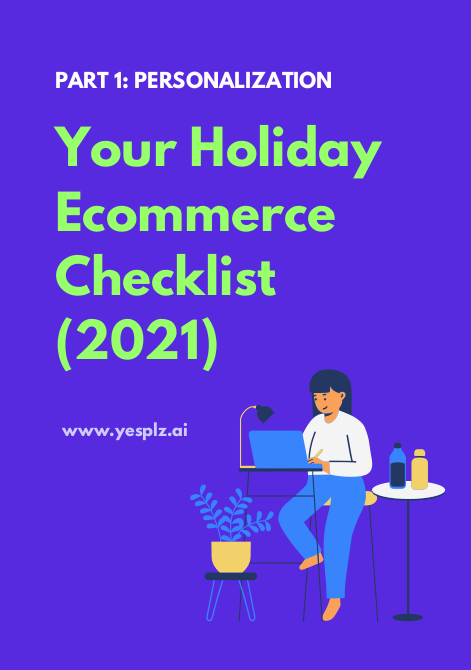 Tips and tricks for personalizing your eCommerce
Why personalization is the key to eCommerce success this holiday season
Common mistakes made by eCommerce companies
GET THE GUIDE
One way to capture shopper's attention and shopping carts is to create a personalization strategy for the holidays. 80% of shoppers are more likely to purchase from brands that personalize the experience, making personalization a clear competitive advantage for eCommerce retailers.
For most retailers the holiday season is a crucial time period to gain revenue. It's also a time to wow customers with personalized experiences.
Ecommerce personalization isn't an after-thought during the 2021 holiday season. It's the center of attention, as eCommerce retailers compete for shopper's attention.
In our Holiday Ecommerce Checklist, we break down why personalization is so important this year in particular, and tangible steps on how to personalize the shopping experience.
FAQs
1) While the term eCommerce personalization is often used in passing, what does it actually mean?

Ecommerce personalization refers to using data such as purchases, browsing history, and preferences to deliver a dynamic shopping experience. While eCommerce personalization is powerful, it's difficult to implement without a plan in place.
2) Why is eCommerce personalization important this holiday season?


Ecommerce personalization results in sales lift, longer time spent engaging with products, and happy, returning customers.
From the point of view of the retailers, eCommerce personalization is a must-have, as a way to differentiate from competitors and keep customers satisfied.
And personalization has real business impact. According to Econsultancy, 80% of companies report seeing an uplift since implementing personalization.
3) If eCommerce personalization is so important, why don't all retailers have a personalization plan?

Personalization is easy to talk about, but difficult to do. Many online retailers struggle to:
-Understand exactly what the term means
-Choose personalization tools that work for your business (and don't have a significant learning curve for customers and your business)
-Create a plan that will work long-term
In your Holiday eCommerce Checklist for 2021, you'll walk away with knowledge to make the holiday season your best one yet.
GET READY FOR THE 2021 HOLIDAY SEASON WITH OUR MUST-READ EBOOK.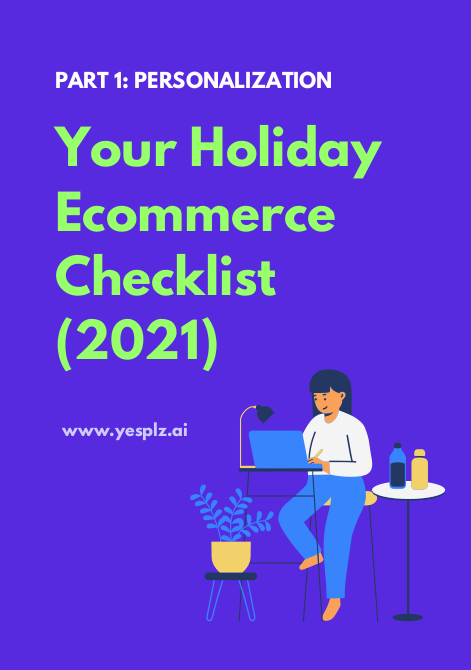 Tips and tricks for personalizing your eCommerce
Why personalization is the key to eCommerce success this holiday season
Common mistakes made by eCommerce companies
GET THE GUIDE