A conversation about fashion visual search, featuring Jiwon Hong (CEO, YesPlz) and Jess Erdman (Content Lead)
Ecommerce visual search is one of the hottest emerging technology trends. By using an image as the stimulus for a search, retailers can tap into new ways to engage shoppers with all types of search intent.
As the use cases continue to develop, we're here to answer the top FAQs about them–and show retailers that fashion visual search is more than camera search.
One of the best use cases, AI image tagging, can create unparalleled opportunities for retailers looking to create dynamic search and recommendations.


Here's the scoop:
What is Visual Search in Ecommerce?
In short, it's the task of detecting a target based on various image elements.
Computer vision is a core technology for this particular solution. Now, a machine can recognize an image, whether it's woman's top or skirts. Then, the machine detects even more specific designs such as sleeve length, short or long length, neckline type like round or v-neck.
If the human eye can detect a product attribute, so can the machine.
Quick Note: If you're looking for a solution provider, make sure the company can train the machine accurately and quickly to meet your needs.
Why does eCommerce visual search matter right now?
Visual search for eCommerce is more relevant now than ever, as winning over shoppers with powerful personalization solutions is the key to conversion. It has the potential to vastly improve the customer journey, when used strategically.
We know that shoppers expect sophisticated search and recommendations. But how can retailers create engaging product discovery apps?
The answer: through AI product tagging
But, how does that relate to eCommerce visual search?
AI product tagging is an application of visual search.
Product attributes have, historically, been tagged manually–requiring a physical person to analyze each product and determine its product attributes, like sleeve length or shirt color.
With AI product tagging, machine learning can automate the tagging process by analyzing both image and text information to pull relevant product information. A machine can tag more product information in a faster time. More product information means better search and recommendations.
With eCommerce visual search, now we can have richer product information, increasing the performance of filter, search, and product recommendations.
How is YesPlz AI different from other eCommerce visual search?
Here are the 3 reasons why YesPlz AI is different from other solution providers:
1- Granular level of product attributes for fashion
After conducting hundreds of user interviews, we understand exactly what users care about when they look at a product, so we know what to train our AI to look for when tagging.
For example, we found out that users value silhouette as the most important attribute. So, we trained our fashion AI to tag silhouette attributes like waist style (loose or fitted).
And, we support micro tagging. There are always new fashion trends that are important for shoppers. Because YesPlz AI is built to learn quickly and doesn't require a steep learning curve, we've been able to support additional product tagging for our clients.
The Fashion Tagging Ebook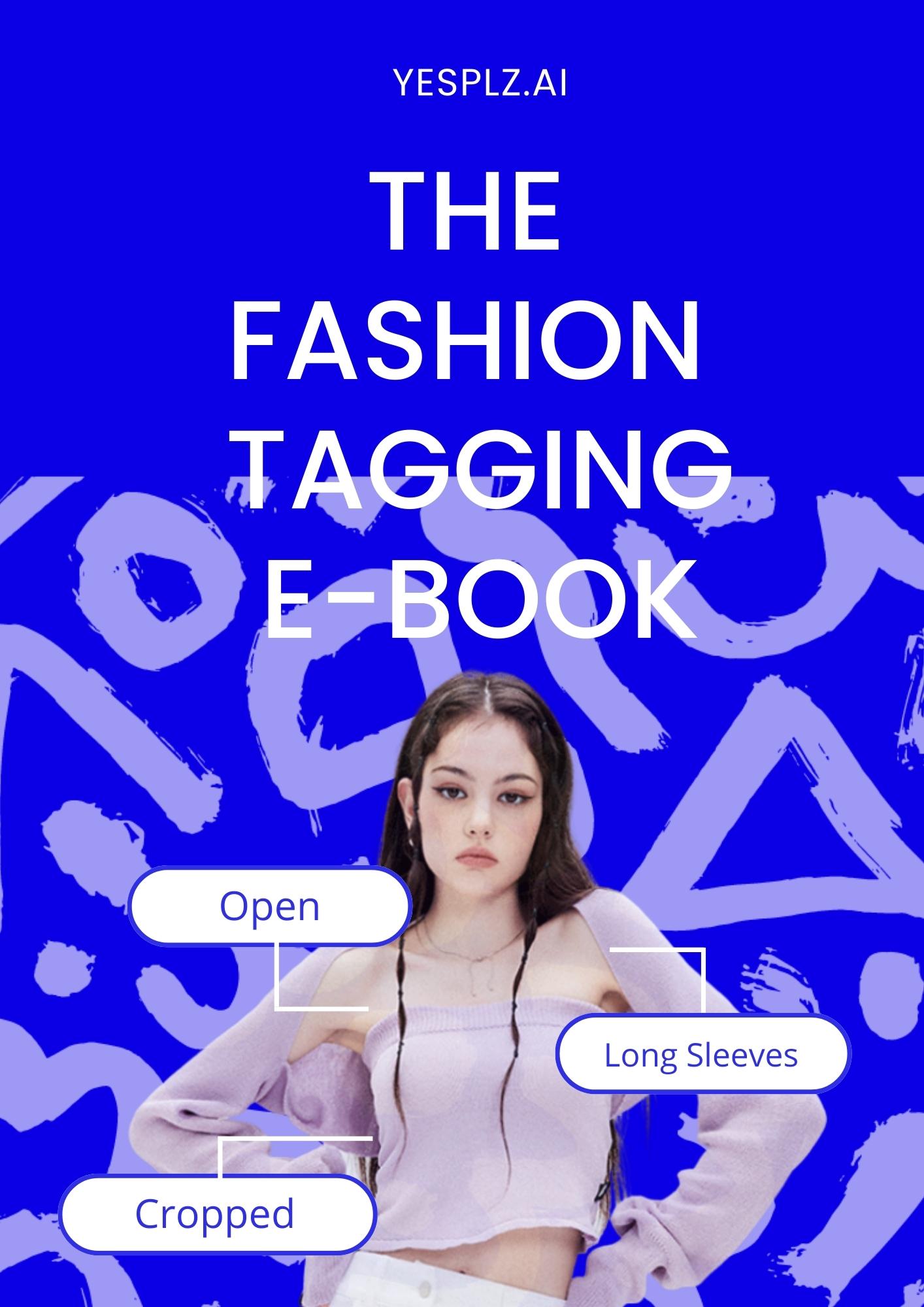 How fashion tagging can help your eCommerce
Details about the fashion tagging process
A thorough list of product attributes YesPlz can tag
More resources about fashion tagging and fashion AI
GET THE GUIDE
2- We use visual search for eCommerce as the core for all-in-one product discovery.
What makes YesPlz even more unique is that we use the product information that we tag to enhance the results that text search alone lacks, and create enhanced all-in-one product discovery, with eCommerce visual search at its core. All-in-one product discovery includes: enhanced text search, thematic filters, mannequin search, and both similar & collaborative recommendations.
3- We created a unique application of eCommerce visual search
Taking into account all of the user interviews focused around silhouette–and our understanding of how users search, we use fashion visual search to create the first-ever virtual mannequin search.
Virtual mannequin search is an intuitive way for shoppers to search by filtering on a mannequin, making the search journey more visual and easier than ever–and its powered by eCommerce visual search.
What product information can YesPlz tag?
We started creating YesPlz fashion visual search with a hypothesis: users search based on style.
But, we were wrong.
We quickly learned through interviews that every shopper has a different definition of what's casual, chic, or wear-to-work clothes.
Those differences in definitions are what makes occasion tagging so difficult without AI. However, we trained fashion AI to understand the nuances between a "night-out" outfit and a "casual" outfit, bypassing the need to constantly try to define occasion filters.
YesPlz eCommerce visual search can easily tag for occasion, themes, and vibes.
And, even more important: we learned that every shopper has a different body part they want to show off (or hide), which is unique to them. We trained the AI algorithm to recognize the level of showing (or hiding), essentially teaching the AI to tag for silhouette.
What do occasion, themes, vibe, and silhouette tags have in common? They all start with good fashion visual search technology, and we can build further from there.