Melimile and CuteDresses are two SMBs that provide high-quality, beautifully crafted clothing to fashion-forward shoppers. Both pride themselves on being a one-stop shop for all fashion needs, and are expanding their presence to online stores to reach a larger audience. heavily rely on their online store experience to drive sales.
As growing, business-savvy SMBs, they wanted to move away from manually tagging their products and dedicate their time and resources to other aspects of their business. They were tired of spending precious days tagging product attributes and learned that fashion AI could be a great solution for them.
After weighing their options, Melimile and CuteDresses decided to partner with YesPlz AI for their tagging solutions, because of YesPlz's ability to provide high-quality, granular data with accessible pricing.
YesPlz's tagging solution can quickly tag attributes with high levels of accuracy, which was a major factor in the decision-making process. Plus, YesPlz had experience tagging millions of fashion data points, bringing a lot of expertise and insight to the table, and making the entire process operate smoothly.
Automated tagging benefits Shopify merchants because it creates critical metadata that is necessary for better product discovery. And, the metadata created from automated tagging can be used to improve product descriptions, optimize search filters, and most importantly: keep shoppers on-site and converting.
In this case study, we'll go over the problems, solutions, and process to create a tagging solution for their products.
Schedule a 20-min demo to learn more
Problems:
Problem 1: Limited resources
As an SMB, both Melimile and CuteDresses had limited resources available to tag. When manually tagging, an actual human would need to take days to dedicate to the task, taking them away from other urgent eCommerce needs.
💡 Tagging 2,000 fashion products would take at least 10 days of human labor, while it only takes a few hours with AI tagging.
Problem 2: Manual tagging led to inconsistency and inaccuracy
The subjective nature of fashion makes manually tagging products inconsistent and inaccurate. One manual tagger might interpret a "wedding guest" dress as a "daytime" dress–but there was no way to create a system that could ensure this consistency and accuracy.
And, manual tagging limited the number of products that could be tagged, holding back the business from scaling further in operations.
Problem 3: High integration costs
Without an in-house team dedicated to integrating new AI tools, both businesses worried that choosing a new technology tool like AI tagging would require significant costs and resources to integrate with current systems, which was simply unrealistic for an SMB.
Problem 4: Limited product discovery for shoppers
By not robustly tagging for vibe and occasion, both Melimile and CuteDresses were missing a key part of the product discovery experience for shoppers, who came to their website to find outfits for specific occasions.
Solution: The solution was to create a tagging system that could primarily sort out products and create a simple product description.
By automatically tagging products with the correct tags for the correct vibe and occasion, they could enrich the product discovery experience.
Also, the system would be a low-cost solution that could be implemented quickly and easily by the businesses.
The YesPlz fashion tagging system was able to quickly tag products using computer vision and NLP, and help Melimile and CuteDresses focus on their core business. With a seamless integration, Melimile and CuteDresses were able to get their products tagged in a few days.
By moving away from manually tagging, the businesses were able to efficiently manage their product data, and save time and money.
Quick Cost Breakdown
Manually tagging 2,000 products would have cost $800 (if we estimate the cost to be $10 per hour at 80 hours).
AI tagging costs $200, only takes a few hours, and is scalable and accurate.
The Integration Process:
Whether the store was on Shopify or not, YesPlz was able to integrate the AI tagging system within a few days.
Shopify-based businesses like Melimile could use the YesPlz Shopify app to share their product information.
Through a simple process, Melimile allowed YesPlz AI to access their products using the YesPlz Shopify app. Then, YesPlz downloaded their product information, ran the machine learning, and sent the tagging data to Melimile store metafields.
Melimile simply installed the YesPlz Shopify app, and shortly after, could check on the tagging data.
Cutedresses wasn't on Shopify, but that wasn't a problem either. Cutedresses provided their product feed in a format as simple as CSV format, and YesPlz ran the same course and sent the tagging data back to Cutedresses in CSV format, so they could simply export the tagging data to their metafields. Of course, for those who prefer, YesPlz AI provides an API to automate the whole process.
Understanding Automated Tagging
Here are some frequently asked questions we've received from retailers:
-Why use automated tagging?
Automated tagging streamlines and automates product tagging, setting up retailers for success when creating filters and other discovery tools. When powered by fashion-trained AI, automated tagging can quickly and more accurately tag for both physical attributes and vibe/occasion.
-How does it work?
YesPlz uses powerful computer vision trained to recognize product attributes in any quality image. The computer vision scans and tags products from a retailer's catalog. We can recognize category, silhouette, and design attributes, as well as vibe and occasion.
YesPlz's automated tagging solution works with a small data set that can quickly and easily be trained for each specific retailer.
-How do I set it up?
By working with YesPlz AI, you can simply plug into our API or give us access to your data feed, and we'll do the rest.
-Does it work on my product type?
YesPlz can tag for:
-What size business should use it?
All sizes of businesses can benefit from automated tagging. It isn't only for large companies–and in fact, it can be a powerful tool to keep up with larger competitors.
-What kind of product tags are used?
YesPlz can tag for: silhouette, design, and vibe/occasion. Design and silhouette attributes depend on the product type. For example, for women's tops, YesPlz tags for neckline, sleeves, sleeve length, and shirt length.
-What are the benefits of automatic tagging?
From better catalog management to an improved product discovery experience, automatic tagging powered by fashion AI has the potential to revolutionize SMBs in eCommerce.
Fashion tagging is at the core of creating eCommerce discovery experiences that change the way shoppers interact with products for the better.
For example, when eCommerce retailers plug into the YesPlz Discovery Ecosystem, they can not only access laser-accurate, fast product tagging, but also a wealth of discovery apps like the Virtual Mannequin Filter and AI recommendations.
From a shopper's point of view, product tags provide better search matches, leading to deeper discovery and conversions.
Note: YesPlz AI's tagging for Shopify is in private mode, not listed for the public. But, if you contact us, we will send you the link!
The Future of Automatic Tagging
With rise of AI in 2023, more companies are understanding its importance. In fact, product discovery will become the new frontier for retailers to prove their value to shoppers. Automatic tagging is the key to future retailer success.
With companies of all sizes using AI-powered automatic tagging, is it time for your company to join the AI revolution?
The Fashion Tagging Ebook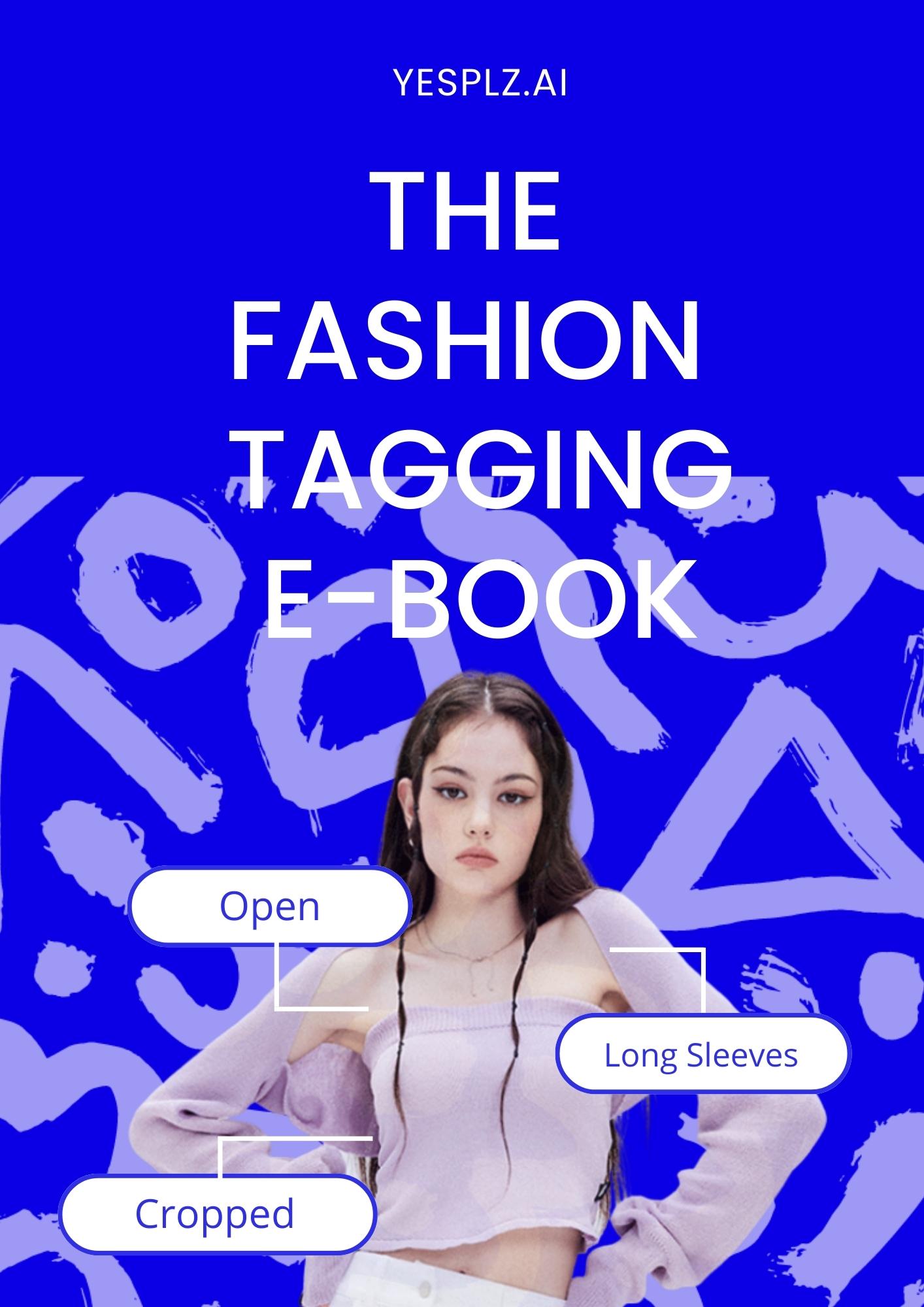 How fashion tagging can help your eCommerce
Details about the fashion tagging process
A thorough list of product attributes YesPlz can tag
More resources about fashion tagging and fashion AI
GET THE GUIDE